Centurion CXL 720 Galaxy Plus with Face Hole & Plug

Designed and engineered in Australia by Athlegen, our imported CXL portables employ twin cables and our patented triangulation power strut design. Strong, silent, stable, with minimum table flex; this superior design provides unparalleled support suitable for student and professional use in most modalities.

Why buy a CXL 720 portable?

> Simple portable design that is safe, easy and fast to set up and fold away. No need to press any noisy locking buttons, and almost impossible to set up incorrectly unlike some competing brands.

> Great height range: The small increment adjustments ensure that you will be able to set to a table height that will be perfect for you.

> Superior fabrication and QA to our strict quality standards that we have developed using over 25 years of manufacturing experience.

> 5-year structural warranty - We stand by every product we sell with the best warranty in the industry; and provide servicing by our own caring employees.

> Standard inclusions are a luxurious cushioning system and the option to fit a professional quality head cradle with a suspended armrest.

> Athlegen Superior Design Employs Triangulation: A triangle is one of the strongest structural forms known to man and is used extensively in the construction industry to reinforce and support the weight.

Why CXL?
> Quality assured - every unit QC tested
> Providing practitioners with the best massage equipment available in the world.
Upholstery covering
PU Galaxy Plus (blue/grey)

Cushioning
50 mm, 2 layers of high-density foam.

Face cradle mechanism size
19 mm diameter rods set 200 mm apart

Safe working load
Table: 204 kg
Face cradle accessory: 20 kg

Static load test
1250 kg

Width
720 mm wide

Height adjustment range
620 mm to 820 mm

Height adjustment increments
8 that are 25 mm apart.

Table weight
13.5 kg

Table length
1865 mm.

Shipping dimensions
960 mm x 740 mm x 240 mm

Shipping weight
17 kg

Origin
Made in PRC

Warranty
Australia 5 years structural, 5 years plywood and hardware, 1-year accessories, and vinyl to arrive in perfect condition. Other countries upon request.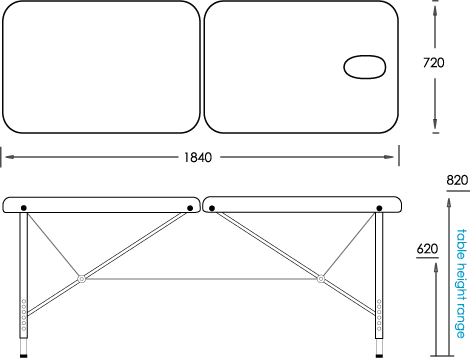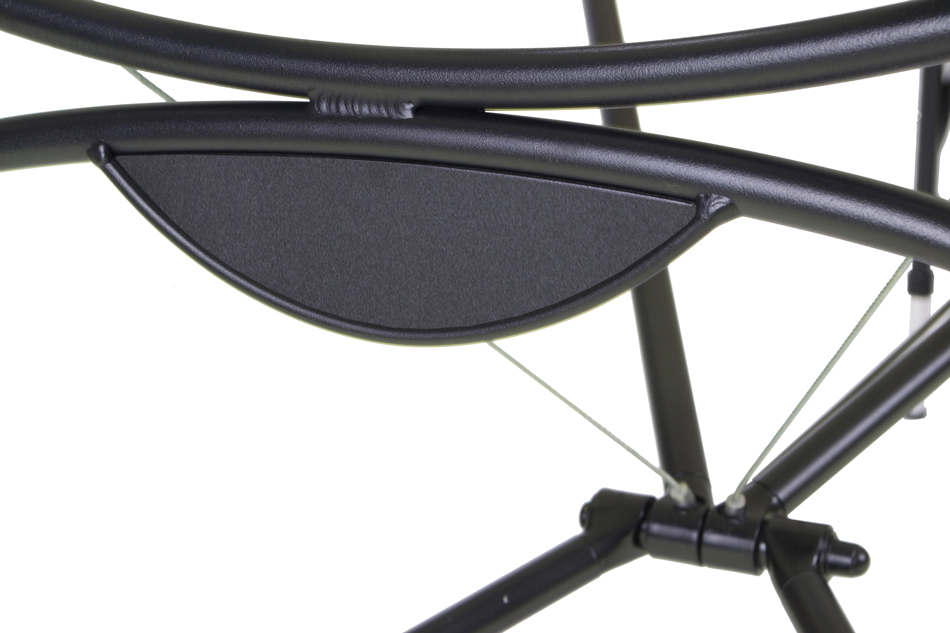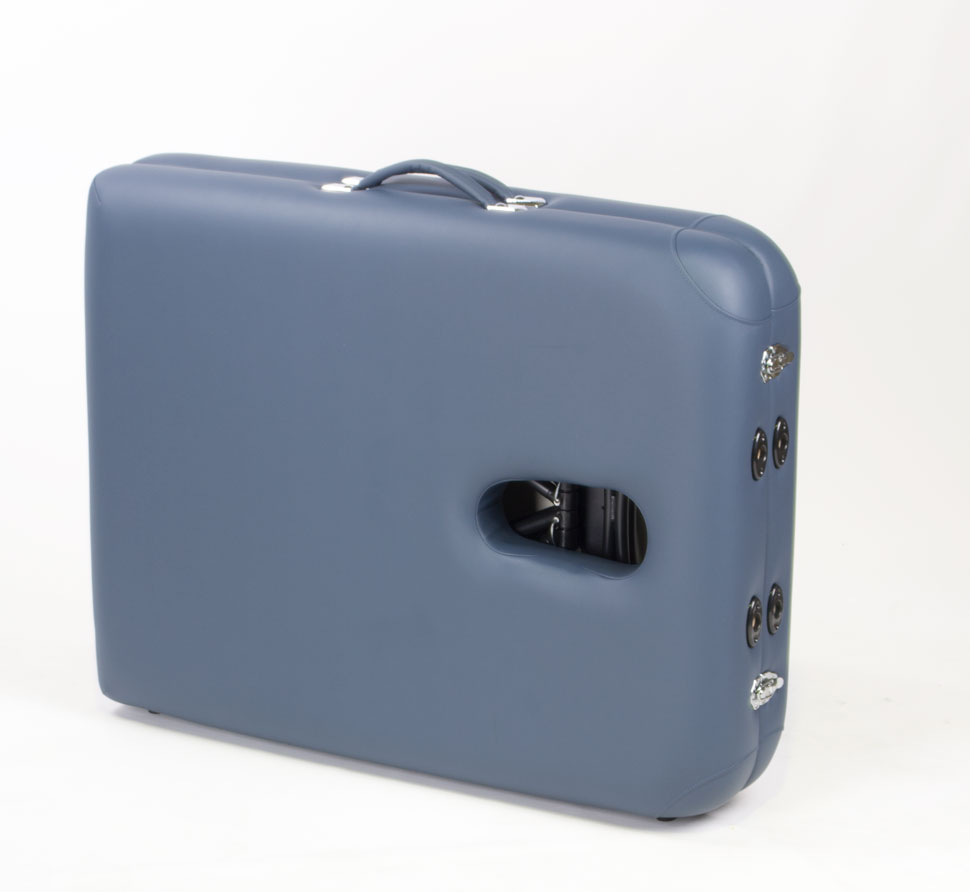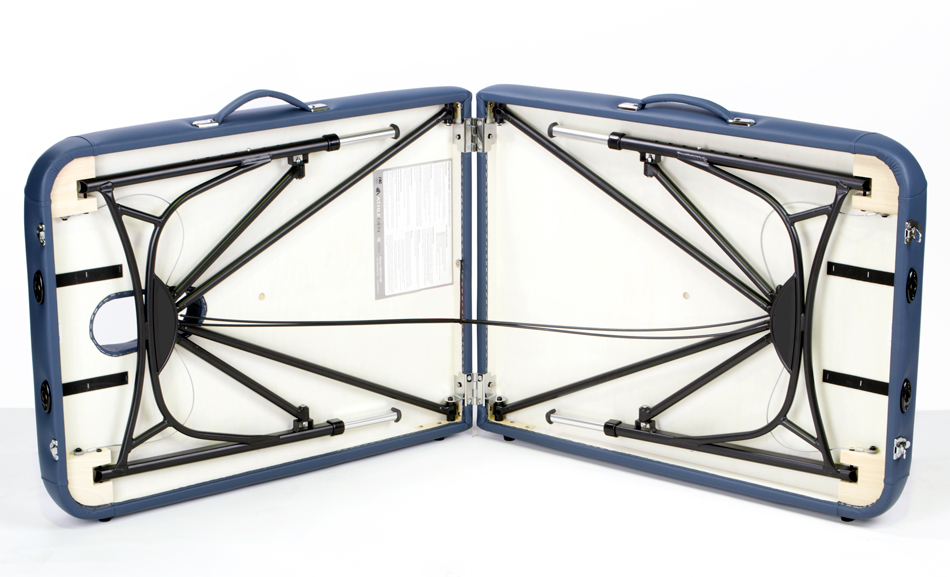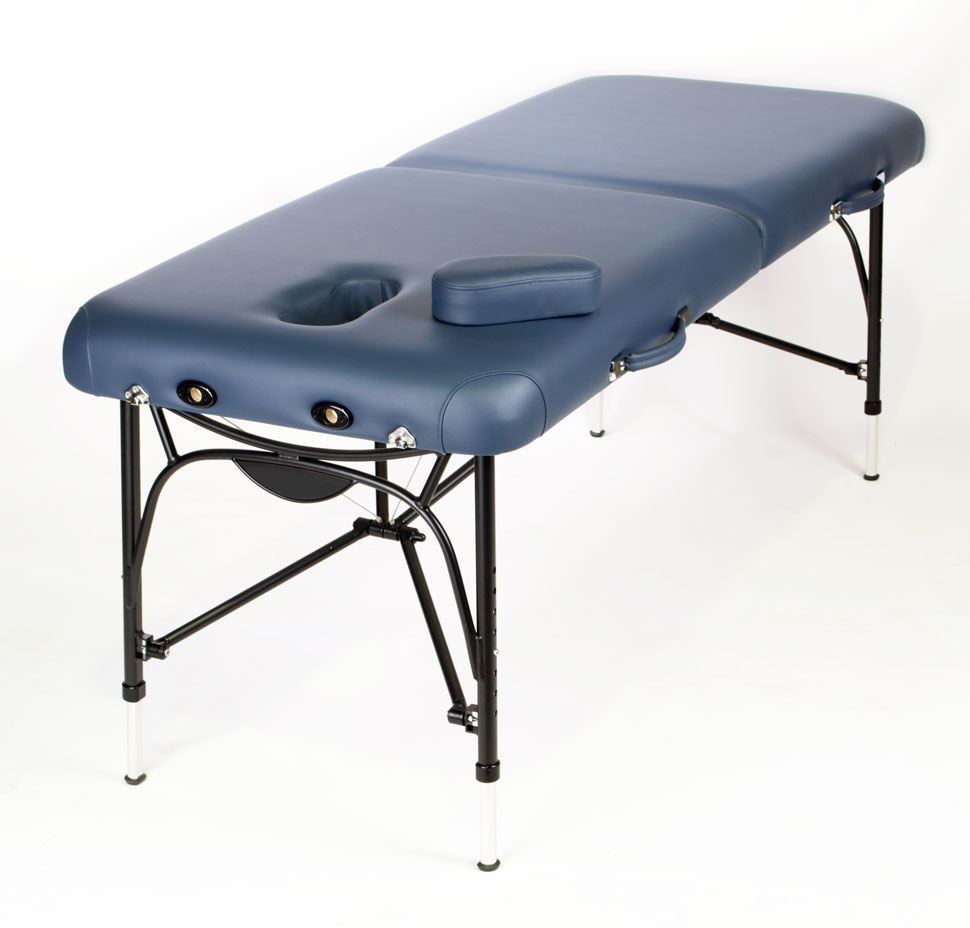 Introductory Offer $435.00

(For this item please quote stock ID 45071)

Related Subject Areas: