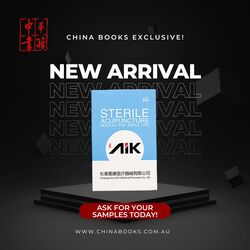 Auriculotherapy: Ear Acupuncture with Jim Chalmers
Jim Chalmers is returning to Australia to present his 'Auriculotherapy: Ear Acupuncture' workshops. It is a powerful technique that is easy to integrate into your practice.


If you are interested in changing your practice with this transformative technique, then come along the Foundations workshop (Melbourne or Brisbane) or Advanced workshop (Sydney).


Jim Chalmers has 28 years of clinical experience as an Acupuncturist having trained and practiced in Australia, China, Singapore and Scotland. He has been practicing from Scotland for the past 13 years, becoming one of the foremost experts in Auriculotherapy. Read more >>
This Week
The long awaited Heskier's OneTool has arrived instore!


The Heskiers OneTool is used to stroke or press areas of the body to relieve soreness and tenderness, facilitate pain relief and reduce stress and tension. It has been ergonomically designed to fit the hand and supports the functions by leverage and pressure distribution, potentially strengthening the function of the hands and increasing the operational radius.


It allows people to treat themselves in between visits to their practitioner and may increase the effectiveness of those treatments. A self-treatment takes an average of 5 - 10 minutes.