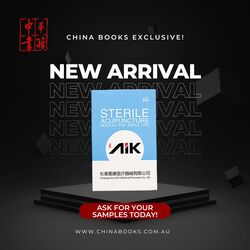 Tongue Diagnosis in Chinese Medicine Presented by Barbara Kirschbaum
China Books is proud to announce Barbara Kirschbaum will be presenting tongue diagnosis seminars in Melbourne and Sydney in 2016.

This two day seminar with renowned expert Barbara Kirschbaum will teach the true art of tongue diagnosis, gained from over 35 years experience in practice, teaching and research in this field.

It doesn't matter if you are a new practitioner or seasoned practitioner, tongue diagnosis is a unique and integral diagnostic technique that provides vital information. Read more >>
This Week
The new issue of the JCM (Issue #109) has just arrived instore at China Books!

If you haven't subscribed yet, don't miss out! The JCM is a wealth of information for practitioners and students. Plus with the current subscription, you can access the online archive database which includes all the past articles!

Contact us on (03) 96633 8822 to subscribe today!